Felsted's Heavy-Duty Levers are built especially for rugged, demanding applications in the construction, farm, and specialty truck business. In addition to the standard version, a push button version is also available which provides convenient push button operation and a choice of five gate configurations to offer a variety of design applications where the lever needs
a detent locking mechanism.
The mechanical advantage of both levers is 5:1 with operating loads from 125 to 400 pounds dependent on cable series and travel. Superior corrosion resistance is provided by a handsome black matte finish Electrocoat Coating for the lever mechanism, which will meet 5% Salt-Spray, 336-500, with zinc plate for fasteners. Other advantages include a lightweight design and a pivot bushing.
How to Order a Standard Non-Push Button Lever
To build an Assembly Part Number, please refer to the option charts below, and place the option numbers into the corresponding color coded boxes. Please Note: Knob color option only exists as black, which is #1.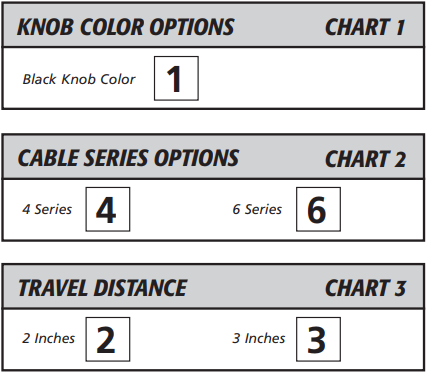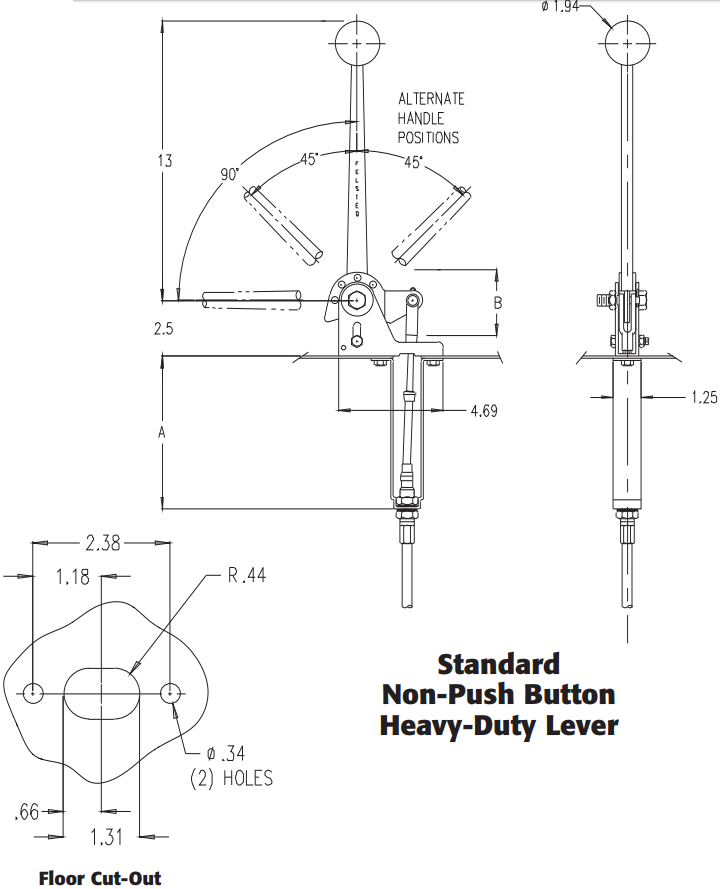 Push Button Heavy-Duty Levers