QUICK DISCONNECT HP CABLES
HP Core: Choose for best flexibility, lower backlash and higher efficiency.
Polymer coated 1 x 7 wire rope.
Solid Core: .075 solid stainless steel core
• Light Duty: Exposed Solid Core or 1 x 7 HP Core
• Heavy Duty: 3 & 4 Series threaded end rods
• Applications: throttle, choke, engine stop, fuel shut-off, latches
• T-Handle locks in either direction
• Quick Disconnect Positive Lock Head: See verniers page 12
• Replacement T-Handle: 49005-1094 with 30073 set screw
Temperature Range:
–65 to +225°F / –54 to +107°C Std.
–65 to +300°F / –54 to +149°C HEFT 2
HEAVY DUTY 3 SERIES

Quick Disconnect Cable Heads
#73 Positive Lock Head: 3″ Travel
#75 Positive Lock Head: 5″ Travel
#90 Vernier: Small Knob
#92 Vernier: Black Center Button
#94 Vernier: Red Center Button
To Order
Vernier and Positive Lock cable control heads may be ordered as a complete assembly (head and cable attached) or separately. Order the desired control head using the two-digit number 90, 92, 94, 73 or 75.
Order the cable using the five-digit number from "Building a Part Number." To order a complete assembly, combine the control head number with the desired cable number. Example: if you desire control head #94 and cable #33092, then combine to make the assembly part number X94-33092-length.
Load Rating: Maximum 20 lbs. is recommended.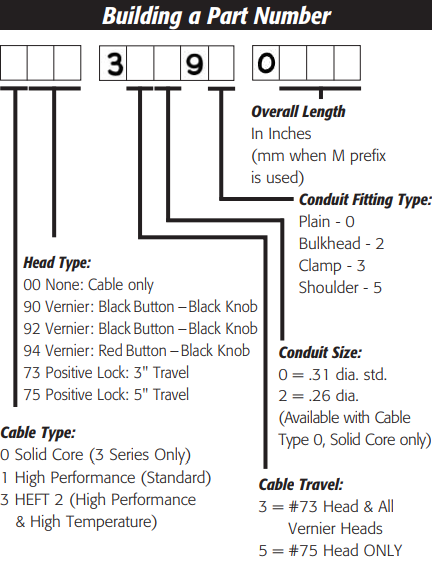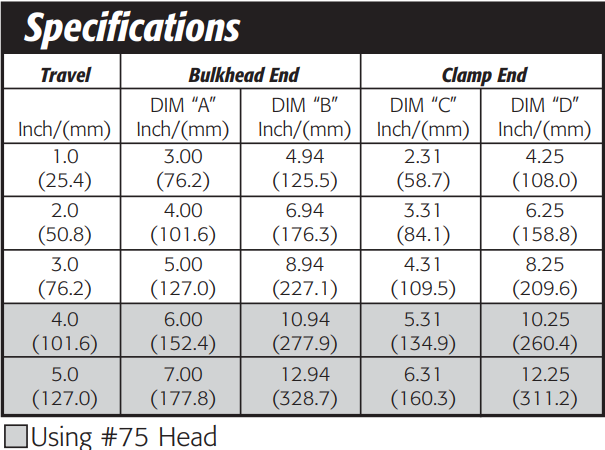 Load Rating: Maximum 20 lbs. is recommended.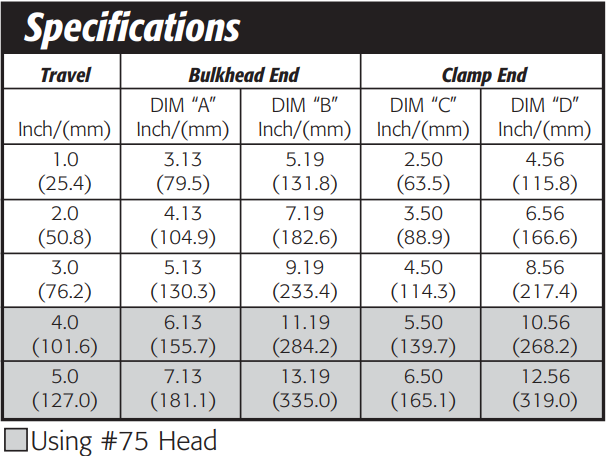 Load Rating: Maximum 20 lbs. is recommended.